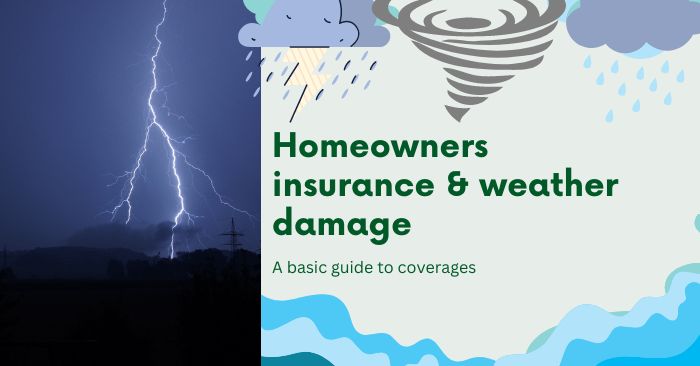 Owning a home can be a great investment. Making sure this investment is secure is essential. Purchasing homeowners insurance can financially cover your home in the event perils occur. So, what are some of the perils you can expect to be covered under your homeowners insurance?
Severe wind damage
It is common for homeowners insurance to cover wind damage. This can include wind from large storms, tornadoes and additional natural disasters. However, some policies will limit or exclude certain types of wind damages, such as roof repair.
Hail damage
If your region has frequent hail storms, homeowners insurance may have different policies regarding damages from these storms. For example, some may only offer limited or no coverage at all for cosmetic damages from hail.
Lightning strike damage
Lightning strikes are a standard peril covered under homeowners insurance policies. If your home is damaged from a lightning strike, dwelling coverage will help pay for repairing the structure of the home.
Consider adding flood Insurance
Flood insurance is not typically covered in homeowners insurance. You may live in an area prone to flooding, such as by a river or the ocean. You may have to purchase additional flood insurance with your standard homeowners insurance. Personal property coverage would cover damages to your personal belongings.
Sewer backups caused by rain may not be completely covered
Standard homeowners insurance typically doesn't cover sewer backup damages. Much like flood insurance, water backup insurance must be purchased separately. This coverage may be best for homes with a basement.
Sewer damage can be extensive and costly. Sewer backup coverage is a great way to protect your home before an accident happens.
We can't control the weather, but we can protect our home in the case of weather damage. Investing in homeowners insurance can financially secure your hard-earned assets.